Long awaited Melbourne exhibition in the beautiful and unique space that is Oshi Gallery.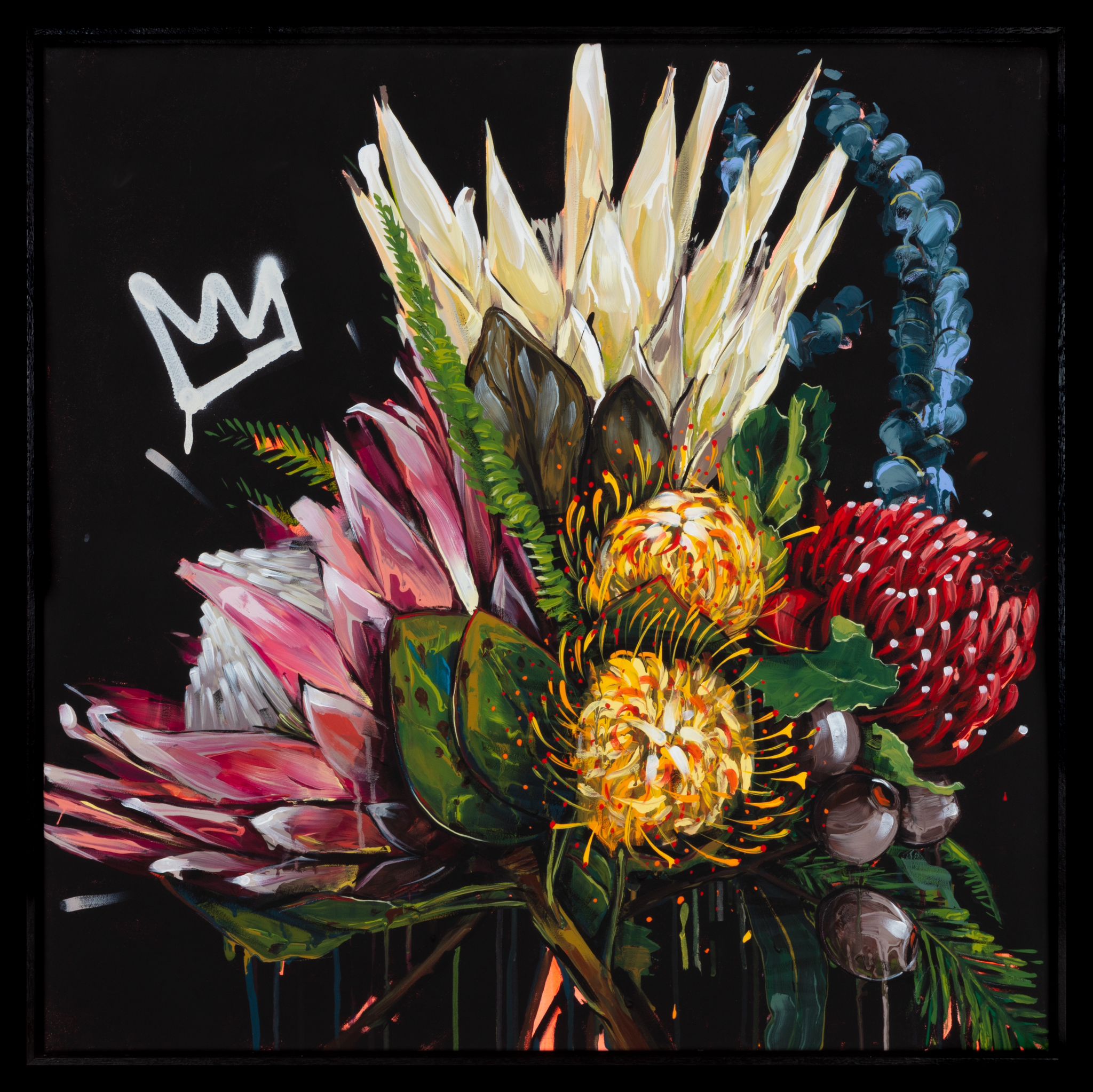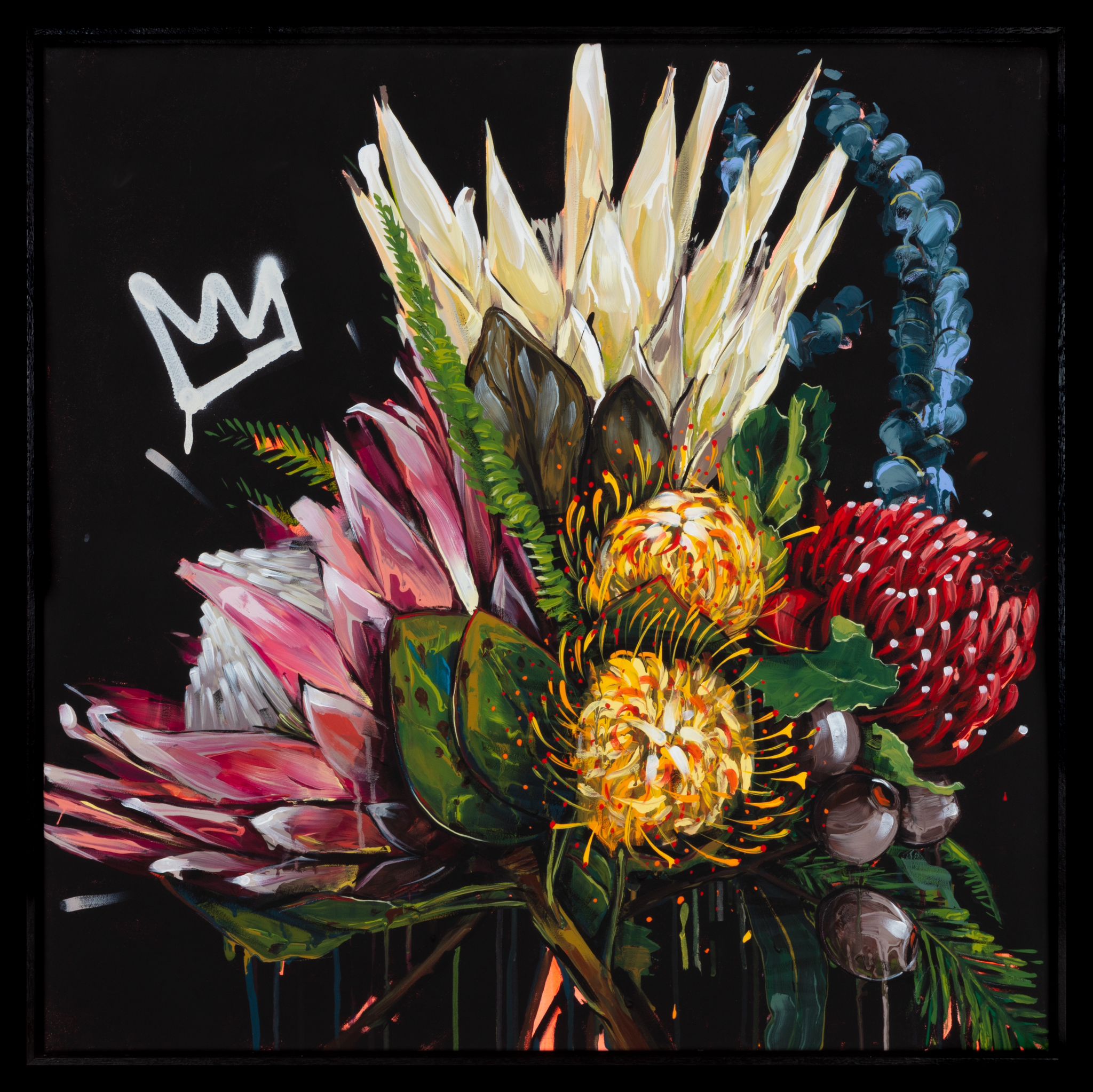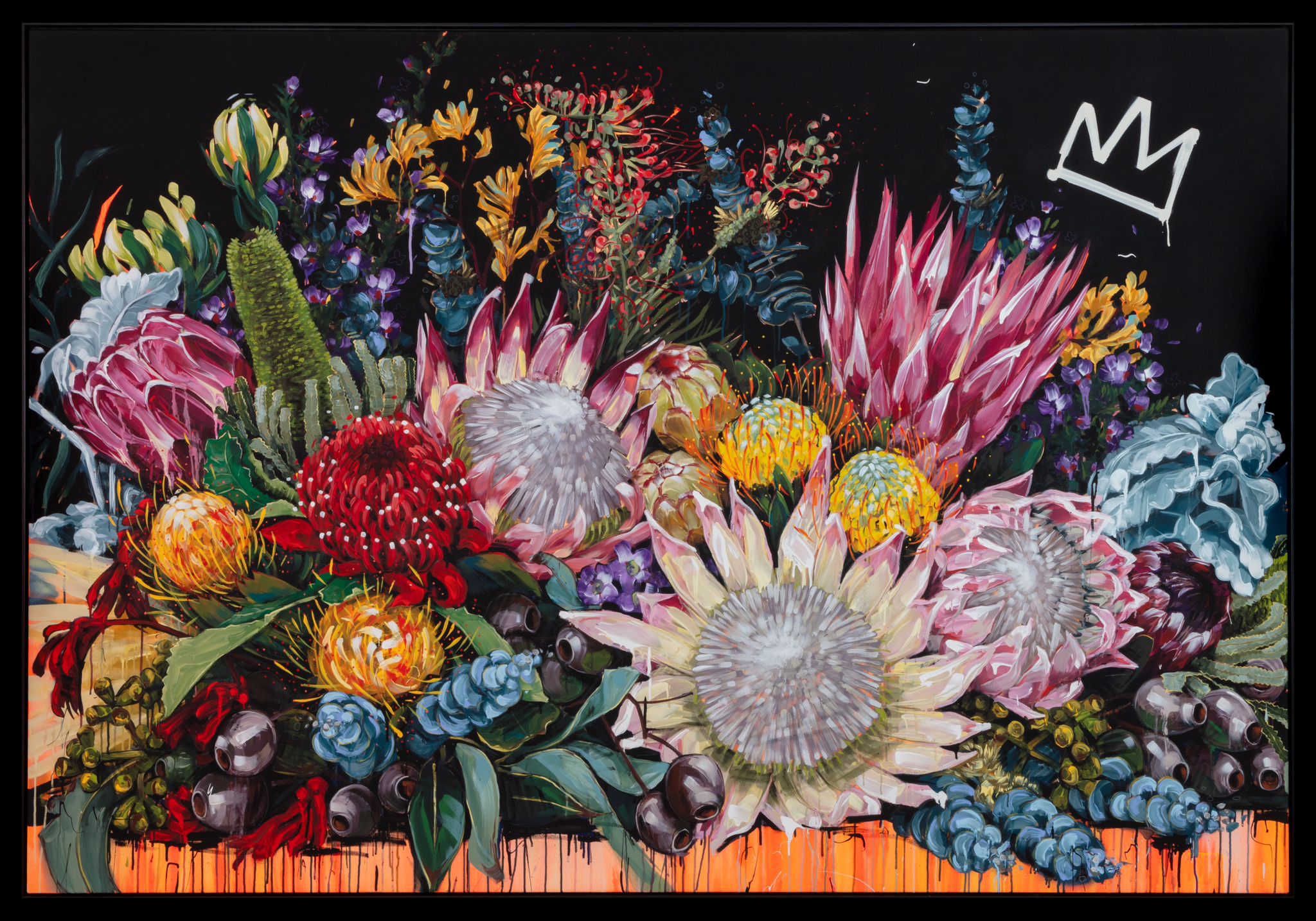 Scott Marsh is one of Australia's most iconic and infamous graffiti & street artists, his career has gone from tagging trains at 12 to becoming a finalist in some of the country's most prestigious art prizes (Archibald, Moran).
Marsh is most known for his iconic politically inspired murals that have made news headlines globally with works including Kanye Loves Kanye.
Saint George, Trump Obese Turtle, Merry Crisis and A Symbol of Pain and Frustration.
Poco Negro is a collection of 14 stunning native floral works on carbon black & 3 NFTs. Marsh pairs the energy of raw graffiti with the traditional fine art motif of a floral still life. Using technique and mediums (spray paint, exterior acrylics) mastered over decades "vandalising" the rail corridor.
Marsh aims to create works about graffiti that subvert it's stereotypes & prejudices in the fine art world.